Correction appended October 1, 2013.
From September 23 to 27, McGill hosted its third annual Indigenous Awareness Week, which aimed to create awareness about oft-overlooked Indigenous issues at the university. The week, organized by for the Social Equity and Diversity Education Office (SEDE), saw over 480 students, staff, alumni, and community members, take part in events ranging from informational talks to interactive workshops and movie screenings.
Allan Vicaire, Indigenous Education Advisor at SEDE, spoke to the importance of the week at McGill. "I think there is a big misconception over what Indigenous people are, we have a lot of international students, and just even Canadians […] we're not taught the proper history – we're taught the watered down history," he said. "We need to break down misperceptions with the truth."
This year saw a change of the name of the week from "Aboriginal" to "Indigenous", which, according to Vicaire, "is more of an inclusive term." Looking to the future, Vicaire stated that the organizers were looking to alter the title once again. "It's more than awareness […] you also want to talk about the achievements and struggles."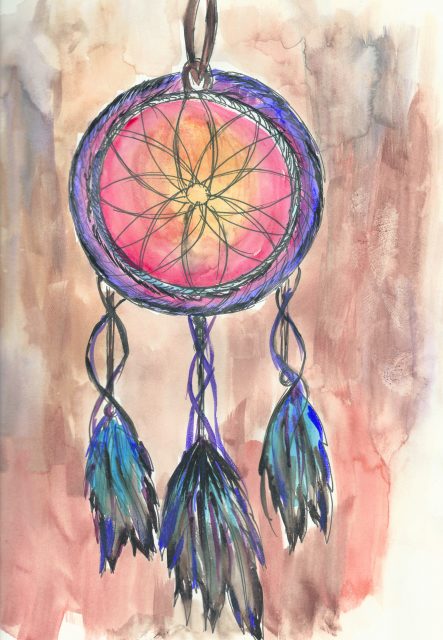 "'Who Makes the Call?' A Panel on Indigenous Identity"
Thursday saw a critical look at the complex questions of identity faced by many Indigenous peoples in Canada, as well as issues of status and inclusion, with a panel titled "Who Makes the Call." Paige Isaac, coordinator of McGill's First Peoples House, moderated the panel discussion between Cecile Charlie, Skawennati Fragnito, and Michael Loft.
The panelists discussed their experiences of what it means to be Indigenous, as well as their thoughts on the importance of Indigenous legal status. After the Indian Act was enacted in 1876, many Native people faced the dilemma of being non-status – in other words, they had no legal right to own land on reserves and often faced exclusion from their own band.
In 1985, Bill C-31 amended the Indian Act to grant status to the children of Native women who married non-status men – an issue that directly affected the family of Fragnito, one of the panelists. Still, this did not end the conflicts between the legal definition of identity and self-identification.
Loft, a social worker and associate professor with McGill's School of Social Work, explained that "bloodism," or the practice of defining status by the amount of non-Native blood, "didn't come from our people" but instead stemmed from the Indian Act itself.
"Once you lose your status, you can never get it back," Loft said, explaining that status was important within a community for inclusion. He also pointed to low high school graduation rates in some Indigenous communities as an effect of a lack of inclusion.
All of the panelists emphasized that identity – and not just the oft-discussed issues of land rights or the Indian Act – was a crucial fight in the struggle for Indigenous rights.
"This isn't just talking about numbers, or talking about rights, but this is about people," Loft said.
Written by Arianee Wang.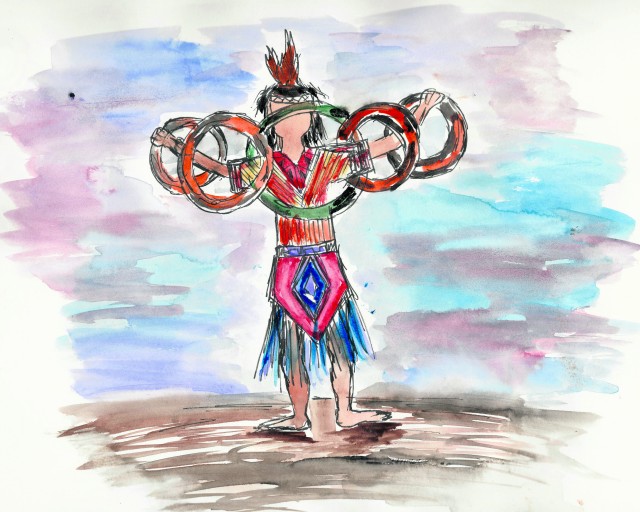 "Challenges and Barriers for Indigenous Women"
The opening ceremony of Indigenous Awareness Week featured a talk given by Teresa Edwards, Director of Human Rights and International Affairs at the Native Women's Association of Canada (NWAC), on the struggles faced by Indigenous women across the country.
Touching on Aboriginal women and the justice system, missing and murdered women, and domestic abuse, Edwards highlighted the systemic racism within the Canadian justice system. For instance, she noted that one in three females in the federal correctional system is Aboriginal.
Edwards also spoke out against the common misperception that the women who go missing live high-risk lifestyles, stating that instead, "a high-risk lifestyle for Aboriginal women is being an Aboriginal woman."
Edwards also spoke on the need for allies. When asked by The Daily how a student at McGill might act as an ally, Edwards said, "Education is always powerful. Non-Indigenous people can be great allies – they are going to go into the world and be judges, police, teachers. And they can in turn educate people on the real situation of Indigenous people, good and bad, to make a better Canada for everyone."
"As an ally you can come to show your support at public, peaceful demonstrations, or on October 4 to honour the many missing and murdered Indigenous women in Canada and across the globe," she said.
According to NWAC's Sisters in Spirit Database, which started in 2005 to gather information on missing and murdered women across Canada, there are 582 cases of missing or murdered Indigenous women across the country.
Speaking to The Daily on the importance of Indigenous Awareness Week, Edwards stated, "If people knew and had the information they would be in a better place to make decisions and behave differently, and to be more informed with politics, with legislation, all the decisions that they make."
Written by Jordan Venton-Rublee.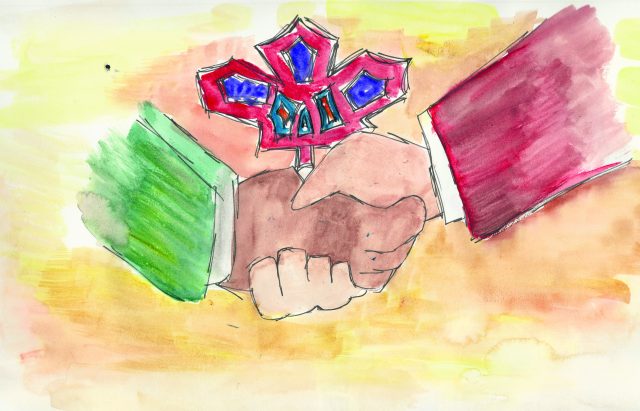 "Restructuring the Indigenous-Crown Relationship in Canada: The Promise of Indigenous Multilevel Governance"
Last Tuesday, Christopher Alcantara of Wilfrid Laurier University spoke at Thomson House about strained relationships between the Crown and Indigenous communities, critiquing at the top-down approach traditionally used by the government under the Indian Act.
Canada has a history of exploiting and oppressing Indigenous populations. The Indian Act, first enacted in 1876 and later amended, is seen as an attempt to assimilate Indigenous peoples to Canadian culture, contributing to poverty and their disempowerment. While it does not govern Inuit or Métis peoples, to this day, the Act remains the main piece of legislation that governs the relationship between Indigenous peoples and the Crown, despite a general consensus that the act has failed First Nations as a whole.
This, Alcantara said, is because the Canadian government continues to impose its own vision on Indigenous populations, with little consultation with tribes and band members – though recent developments, such as certain tribes' transitions to self-governed land ownership, show that this trend may be shifting.
Alcantara argued that a multilateral governance system, in which Aboriginal groups are empowered to create policies tailored to fit the needs of their communities, should replace the current top-down approach of the Canadian government. If Indigenous populations are given freedom of choice, they will be able to experiment with different courses of action and determine how best to proceed in raising the standard of living, he said.
Some audience members questioned the effectiveness of Alcantara's idea of "slow, incremental change" in making right the wrongs faced by Indigenous peoples at the hands of settlers.
"We must always be motivated by justice," said Alcantara, but he noted that while large attempts at change may seem appealing, they usually do not work. Through the empowerment of First Peoples and celebration of their culture, Canada may one day see the healing of a nation that has been oppressed for centuries.
Written by Jill Bachelder.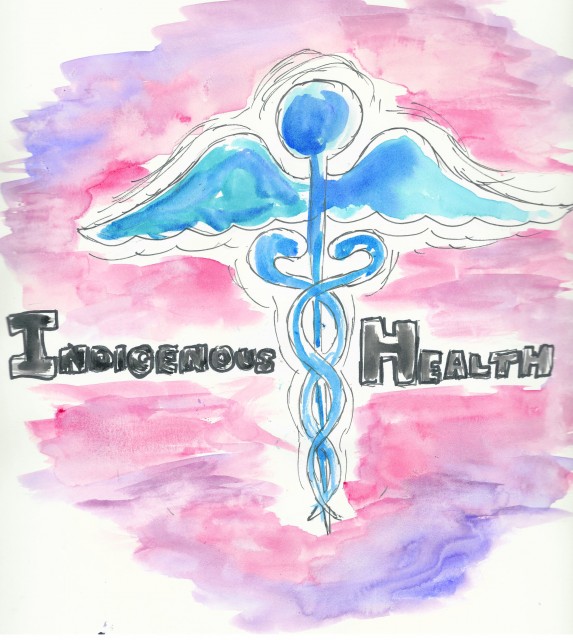 "Indigenous Health For First Nations, Inuit and Metis"
To close off the talks and lectures of Indigenous Awareness Week, Simon Brascoupé, an adjunct research professor at Carleton University, gave a presentation on the status of health and well-being of First Nations, Inuit, and Métis peoples in Canada. Brascoupé began the talk by reciting statistics disclosing the relative poorness in both health and healthcare for Indigenous peoples as compared with non-Indigenous peoples.
According to Brascoupé, Inuit infants die at 3.6 times the rate of other Canadian babies; in 2010, tuberculosis had doubled among Inuit infants to 185 times the rate of Canadian-born non-Indigenous infants; and by mid-2010, 116 First Nations communities across Canada were under a drinking water advisory.
The health challenges for Aboriginal, Métis, and Inuit peoples range from a crisis of chronic disease to lung cancer rates. Brascoupé supported the notion that solutions to such problems should be community-based.
Brascoupé also noted the importance of advocacy in improving Aboriginal health, from organizations to individual doctors and researchers.
Aboriginal doctors, such as Malcolm King, do important work in increasing attention to Aboriginal medical care.  These doctors also cite the causes of health disparities as including factors such as colonization, migration, loss of language and culture, and disconnection from native lands.
"I've met a lot of Aboriginal people that say 'I'm on my healing journey, but I'm not healed,''' Brascoupé said. "[It's] because they want to break the cycle of colonization."
Written by Sarina Gupta.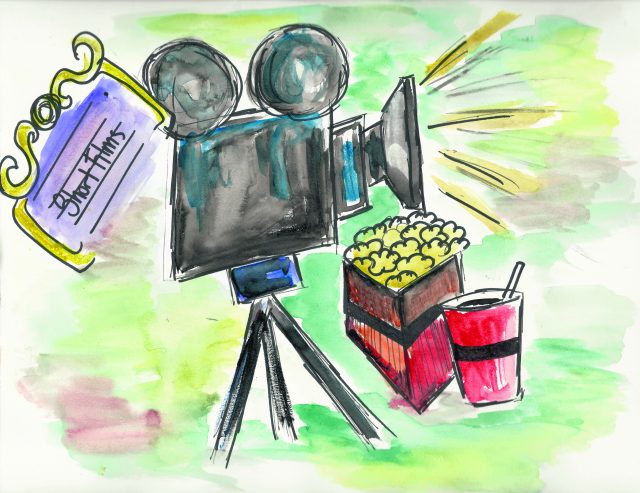 "Kanehsatake: 270 Years of Resistance"
Friday saw the screening of the documentary Kanehsatake: 270 Years of Resistance, followed by a speech from Elder John Onawario Cree. Onawario Cree was present at the 1990 Oka Crisis, a land conflict between the Mohawk, the Quebec police, and the Canadian Army.
Director Alanis Obomsawin took the viewers through the struggle, which started in Kanehsatà:ke and the town of Oka, when the local Mohawk community attempted to protect their sacred land from development as a golf course.
After the Mohawk community decided to barricade the bridges that led to their land, the Quebec police led a raid on Mohawk territory that ended with Mohawk elders arrested and thrown in jail. The film essentially painted a portrait of the people behind the barricades.
During his presentation afterwards, Onawario Cree explained that many people didn't understand why the Mohawk would stage an uprising. "In the [1990s], there were a lot of promises broken," he said. "They sign treaties, and don't honour them."
"Now, we are protecting the land against the pipeline, but the oil companies do what they want," he added. "It hasn't gotten any better – it has gotten worse. We are still fighting for our land."
Ultimately, he said, "the most important thing that came out of all this was the pride of being a human. Being a human being first, and then being a Mohawk."
Written by Joelle Dahm.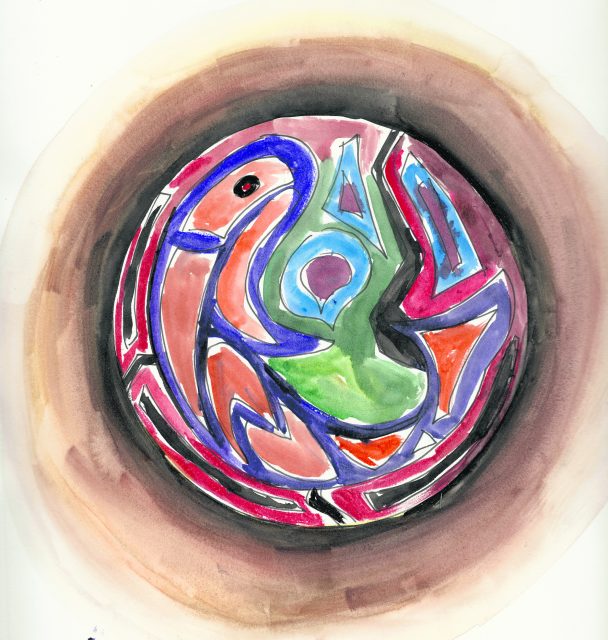 "Understanding Mohawk: Language and History"
On Tuesday, a group gathered to participate in "Kanien'kéha 100: A Super Crash Course in the Language of the People of the Flint," a Mohawk language learning session. The session, led by Akwiratékha Martin of Kahnawake, provided a basic introduction to the Kanien'kéha language, its history, and the ongoing language revitalization efforts in Kahnawake and beyond.
Martin, a language instructor in Kahnawake, began his session – as is customary in Mohawk tradition – with the Ohenten Kariwatkwa, or the "words that come before all else." He then began a brief history of the language and explained the etymology of the name 'Mohawk,' a word in the Algonquin language that translates to 'Man-Eaters.'  For this reason, many Mohawk people prefer to refer to themselves as Kanien'kehá:ka, or 'the People of the Flint.'
Martin also provided some context for the state of Indigenous languages today, many of which have gone extinct. For instance, there are no longer any living speakers of the Laurentian, Neutral, Erie, and Susquehannock languages, to name a few.
According to Martin, there are approximately 1,300 first language Kanien'kéha speakers today. There are also several Mohawk immersion elementary schools in various Mohawk communities; the schools continue to grade six, after which Kanien'kéha is offered as a second language course.
"While children do develop a solid base of the language […] there is something missing," Martin said. "Many children do not become fluent speakers due to governmental standards for the curriculum, and most of the children's parents are not speakers, often turning Kanien'kéha into a kind of 'school language' that goes unpracticed in the home."
Shortcomings aside, Martin highlighted the importance of revitalization projects. Above all, he stressed the "absolute beauty" of the language, emphasizing the meaning that can be awarded to a single word. "Think of any sentence you can," he urged the audience, "then crush it into one word. That's how awesome Kanien'kéha is."
Written by Susannah White.
"Law vs. Justice: How the Courts are preparing the way for one last, fatal, round of treaty negotiations with Indigenous Peoples in Canada"
For in-depth coverage of the talk, see the article "Problematizing Canada's history" by Ralph Haddad in our Health and Education section.
When Mary Eberts  – a longtime lawyer whose practice is centered on equality and Indigenous rights – began her Wednesday lecture on Canadian law and Indigenous people, she considered the traditional thanks given to the Mohawk people whose ground McGill rests upon. "We as settlers should […] be in a state of perpetual thankfulness," Eberts said. "But what have we been doing instead?"
As part of the annual Wallenberg Lecture series hosted by the McGill Centre for Human Rights and Legal Pluralism, Eberts focused her talk on "what [Canadians] have been doing instead" – taking the land of the Indigenous peoples of Canada, and perpetuating complex legal negotiations over treaty rights.
One of the legal underpinnings of colonization, Eberts explained, was the Doctrine of Discovery, which Eberts described as "a sort of gentlemen's agreement between the Europeans" that originated during the 1400s to govern the colonization of overseas land.
According to Eberts, under Section 35 of the Constitution Act of 1982, there are still cases of Indigenous rights "that are being decided by the Supreme Court of Canada today [… that invoke] the Doctrine of Discovery."
Now, in disputes over land rights, the Canadian government requires that Indigenous peoples participate in negotiations that Eberts called inherently unequal. The government employs a "take-it-or-leave-it" approach, she said, and the court system for settling land claims is often terribly slow.
Apart from the legal precedent of land claims and negotiations in history and presently between the Canadian government and Indigenous communities, Eberts criticized the Canadian government for shying away from its past treatment of Indigenous peoples.
Although Eberts conceded she was not an expert on this particular matter, she argued that the historical treatment of Indigenous people constitutes genocide. After listing the five elements of genocide, as per the UN Convention adopted in 1948 – including killing or harming members of a particular group, or forcibly transferring children of the group to others – Eberts said, "Certainly, the intention was there."
Written by Dana Wray.
"McGill's Vision: Indigenous Studies Program"
On Wednesday, Haley Dinel and Joey Shea – the former and current SSMU VP University Affairs, respectively – hosted an information session on the University's ongoing efforts to instate an Indigenous Studies minor, an ongoing effort since the early 2000s.
 The session highlighted the findings from a forum, held by SSMU last November, that brought in participants to discussion a vision for the program. The Indigenous Studies effort will likely see its status as a minor program solidified in 2014.
 As it stands now, the minor would be nestled under the Canadian Studies program. Dr. Will Straw, Director of the McGill Institute for the Study of Canada, noted that such a move would help the "disciplinary neutrality" of the program.
One participant asked if the program would use disciplines such as sociology and social work to delve into contemporary problems facing Indigenous people, such as alcoholism and homelessness. "[It's] a whole slew of really dark issues that First Nations are facing right now," he said.
Dinel responded that the program, at least for the short term – especially as it was currently planned as a minor rather than a major – could not touch upon every issue that planners might like to see.
"You have to take it in baby steps," she said.
Straw also noted that, once established as a minor with existing resources, the program would begin to mobilize to grow using outside resources. Straw predicted a move toward a major within two to four years of the program's inception as a minor.
As for the bureaucracy tying up the program at the moment, Straw said that organizers had foreseen and planned for such an obstacle.
"I think we've done our homework," he said.
Written by Molly Korab.
An earlier version of this article stated that Allan Vicaire is the Aboriginal Sustainability Project Coordinator for SEDE. In fact, he is the Indigenous Education Advisor for SEDE. The Daily regrets the error.