The SSMU President is the leader of the SSMU executive team, in addition to being a key player in interactions with the administration. The President is the only undergraduate representative on the Board of Governors, and sits on Senate. The President is also responsible for the maintenance of SSMU's governing documents and the enforcement of its Constitution and Internal Regulations. Furthermore, the President is tasked with supporting the rest of the executive team as need arises.
---

Helen Ogundeji
Ogundeji is a U3 Sociology student at McGill. She currently sits on SSMU's Equitable Governance Reform Committee, is a Political Coordinator at the Black Student's Network (BSN), and works as a Floor Fellow. Prior to that, Ogundeji served as Secretary General of the Arts Undergraduate Society (AUS). She cites her experience as President of the Sociology Students' Association (SSA) and VP Internal of the BSN as proof of her experience in an administrative context, including experience organizing and communicating within multiple teams.
Ogundeji's overall platform prioritizes efficiency, SSMU accountability, and student advocacy. Her campaign slogan "Lean Back" emphasizes that McGill students should be unequivocally supported by their student representatives. Ogundeji wants to implement a SSMU Executive Code of Conduct via an ad-hoc committee under the president's portfolio (that would be ratified by the SSMU membership), which she says is primarily a response to anti-Zionist tweets published by former Arts representative Igor Sadikov, a former Daily editor, and recent allegations of sexual assault against former VP External David Aird. She feels that there currently exists "a lack of explicit accountability measures for executives," mainly as a result of vague language in the SSMU Constitution and executive contracts. She feels this would make potential repercussions less at the whim or vague and arbitrary definitions of misconduct.
Ogundeji also wants to collaborate with the incoming VP Student Life and SSMU Mental Health Commissioners to implement a counselling team that would address the needs of racialized students on campus: SSMU currently has a similar program for students who identify as LGBTQIA+, i.e. the McGill PRIDE Counselling Team. The proposed counselling team would instead focus on issues more deeply rooted in race and colonialism, and the potential imbedded mental health issues therein.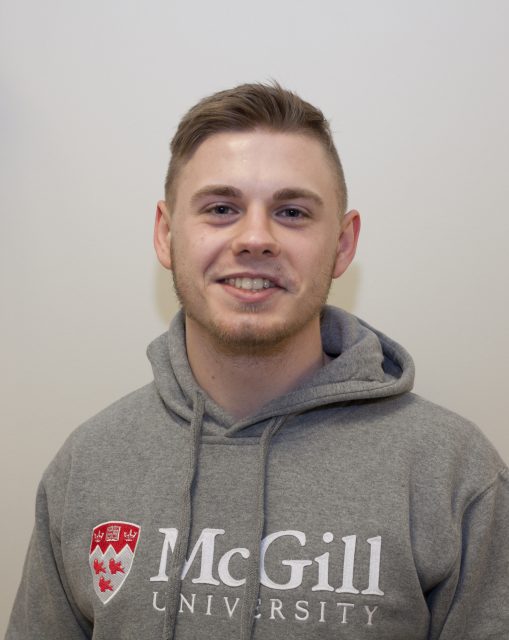 Lukas Shannon
Shannon has no previous experience in student governance at McGill or elsewhere, even though he touts his "practical leadership experience." When asked about his qualifications for the job of SSMU president, Shannon cited his time as a quarterback on his high school's football team and the fact that he founded an improv club at McGill.
Shannon appears to have almost no publicly available platform. His website hosts no information about him, his experience, or his platform, but simply contains a reminder to vote. During the candidate debates he continued to lack any substantial platform, preferring to piggyback off the platforms of his opponents by simply agreeing with them. He stated that he is "pro opt-outable student fees" and "anti-advertisements." To his credit, he has made his campaign finances public – which currently total $15.46, mostly for his website.
Lukas brands himself as a voice for "forgotten" McGill students. On his Facebook event, he says he aims "to open doors to student participation, communication and change at the General Assembly," even though the simple existence of General Assemblies, by definition, act as forums for student participation. He will "advocate tirelessly for student concerns and world-class sexual violence policy at McGill's Senate," despite the fact that McGill's Senate passed a Sexual Violence Policy in December of 2016.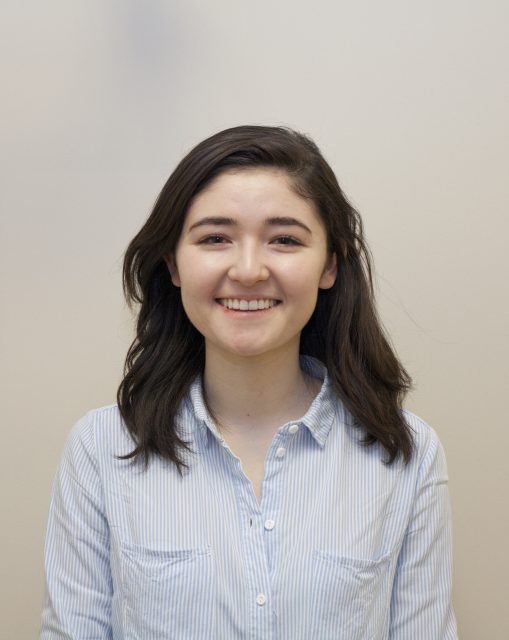 Muna Tojiboeva
Muna Tojiboeva has been a chief justice on the SSMU Judicial Board for the past two years. In 2015-2016, she was the President of the Sociology Students' Association (SSA) and Chair of McGill Students for UN Women. She has previously served as the VP Internal of the AUS Environment Committee and the Inter-Campus Outreach Coordinator of SSMU's Environment Committee. As an intern at a law firm, she has also gained experience working on legal documents.
Tojiboeva's platform prioritizes the autonomy of the Judicial Board through the body's complete separation from the SSMU Board of Directors (BoD) and Executive Committee. In her vision, as long as the Board's decisions are compatible with Quebec law, BoD would not have the authority to overrule the Board. Furthermore, Tojiboeva has worked with the administration through her involvement with SSA and the Judicial Board. As a president, she would seek to be seen as "as someone to work with instead of work against."
After SSMU's inadequate response to allegations of sexual violence against former SSMU VP External David Aird, Tojibeova proposes a SSMU-specific sexual assault policy – not a unique proposal in this year's election. Moreover, by reforming the logistics of General Assemblies, she hopes to make SSMU more relevant to students and "slowly build trust in the system." When asked about her opinions on SSMU taking political positions, Tojiboeva's avoided a forthright response by saying that she would "respect the democratic process" and "advocate for issues dear to students' hearts." Tojiboeva would also prioritize mental health, a common pillar in the platform of SSMU candidates.
Endorsement: HELEN OGUNDEJI
Both Ogundeji and Tojiboeva reflect administrative experience and sufficient understanding of student politics through involvement in SSMU and AUS roles. However, Ogundeji demonstrates higher commitment to student advocacy. The Daily does not endorse Shannon as a potential candidate.
Both Ogundeji and Tojiboeva are committed to mental health as a key priority and propose to better support student in collaboration with mental health services. While Tojiboeva's proposal of increased mental health services outlines budgeting priorities and process towards additional funding, Ogundeji's counselling proposal accounts for the marginalized voices on campus by specifically catering to the needs of racialized students, as well as issues rooted in colonialism.
In response to the lack of accountability highlighted by the Igor Sadikov and David Aird case, Tojiboeva proposed a SSMU-specific sexual assault policy followed by a GA reform, while Ogundeji proposed a SSMU Executive Code of Conduct. While Tojiboeva's suggestions promises to advocate for student interest through a democratic process, Ogundeji's platform better addresses SSMU's general inadequacy regarding executives' misconduct in a more explicit manner.
As such, The Daily endorses Ogundeji for this position.