The VP Student Life was previously named the VP Clubs & Services. The restructured portfolio now deals with clubs and services, student services, mental health initiatives, and independent student groups.
---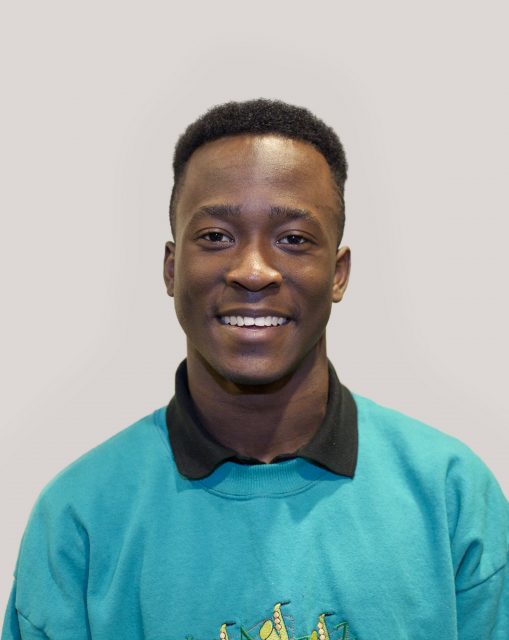 Jemark Earle
Earle is the current VP Health and Athletics of the McGill Music Undergraduate Students' Association (MUSA), as well as having been a Floor Fellow at the Royal Victoria College residence (RVC) for the past two years, Food Representative for La Citadelle Hall Council and Council Advisor for RVC hall council. He has also attended the Canadian Conference on Student Leadership (CCSL). In an interview with The Daily, he explained that this experience contributed to his decision to run for VP Student Life, saying that he's "a big fan of giving back and role modelling." He also explained that this influenced his decision to become a Floor Fellow. He is also a French speaker.
For Earle, mental health and student clubs and services are the most important part of the portfolio. At the SSMU Executive Candidate's debate, he noted that while he cares about his personal projects, they take a back seat to these parts of the portfolio, which are "most important." He cites mental health as his main focus, especially increasing student input – he believes that "having a student representative […] to survey the broader student population and bring it back to [faculty members on committees] opens up a whole new world," and that increasing the quality of mental health care at McGill is crucial since, as a floor fellow, he has seen how "mental health impacts everyday life."
Earle also views SSMU as a political actor, pointing out to The Daily that "if an external issue affects students, it will affect them in a huge way," going on to say that executives need to do a lot of "researching […] and talking to students," especially if the "external issue doesn't affect the identities of SSMU execs." Furthermore, he pointed out that execs taking ill-informed stances can "be really detrimental to the group [an issue] is affecting," and values transparency, even if an issue is ongoing, saying that issues should be "public from the start. In addition, he believes that it's natural that students are divided on issues and that it's important to make sure that "both sides, or however many sides there are about a certain issue" are being heard.
Endorsement: YES
The Daily endorses a 'yes' vote for Jemark Earle as VP Student Life. Earle demonstrates considerable experience in student engagement and leadership through his two-year long experience as a Floor Fellow, his executive position in MUSA (Music Undergraduate Students' Association), and his key roles in student lead campaigns such as McGill Talks and Starting Minor with Mental Health. This relevant background will complement the VP Student Life portfolio and assure students that Earle is a prime candidate for this position.
Earle's commitment to SSMU's political nature additionally informs the VP Student Life position; political issues actively affect students, and The Daily commends Earle's assertion that such topics cannot be ignored by student executives.