This year has been rough on the Students' Society of McGill University (SSMU) executives. Understaffed, underfunded, overworked, the SSMU executives nevertheless strove to fulfill their duties – though in dealing with day-to-day tasks, larger visions have languished. Mercifully, some of the troubles from the Fall semester have been resolved in Winter, with the election of a General Manager and VP Internal, and the hiring of a Daycare Director. With that in mind, the executives have been able to do their job, instead of perpetually picking up the slack.
SSMU's predicament, however, points to a broader trend in student politics. In SSMU, a student culture of caffeine-fuelled late nights collides with the rigor of a daytime office workplace.Facing unrealistically high expectations for a thankless task, most executives have commented that their mental and physical health have been negatively affected. President Kareem Ibrahim told The Daily, "I don't have the emotional energy to do [this job] again."
Perhaps this is why the number of candidates for executive positions was so low this year. Being a SSMU executive is perceived to be very harmful – not to mention the toxic environment that always seems to emerge during elections. This is a problem that SSMU and the undergraduate student body at large need to address. Our student union is our foremost instrument in lobbying for student interests. If it is increasingly inaccessible, this is to the detriment of all of us. A long-term investment in a healthier environment for student politicians is in all of McGill students' best interests.
President Kareem Ibrahim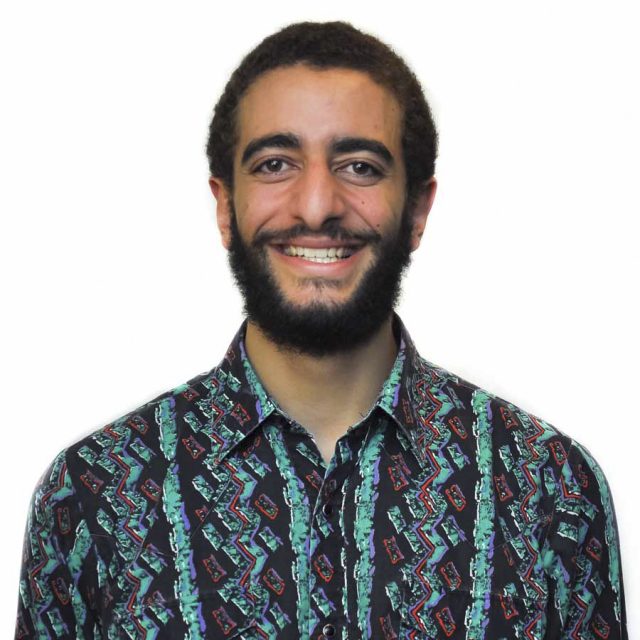 Kareem Ibrahim has spent most of his year as President shouldering the responsibilities of other executives and staff. Ibrahim's work was fettered by a few notable staff vacancies this year: SSMU was lacking a VP Internal, an events manager, a Building Director, a General Manager, and a Daycare Director at various points throughout the year. As a result, Ibrahim devoted time to tasks outside his portfolio, such as managing the daycare and working on Indigenous Affairs, a task that falls under the VP University Affairs' portfolio. He made significant strides in the latter project, supervising the Indigenous Affairs Coordinator, and drafting a policy on Indigenous solidarity, which was adopted at Council last week.
Ibrahim's most visible accomplishment was organizing the 2016 Winter General Assembly (GA), which he called a "solo mission." It involved fitting over 900 students into the Shatner building to discuss multiple motions, including the motion to support the Boycott, Divestment, and Sanctions (BDS) movement at McGill.
In the meantime, some smaller things have fallen through the cracks. For instance, the Know Your SSMU event series was shelved. Speaking to The Daily, Ibrahim expressed frustration at the myriad of projects he didn't have time to follow through with. Ibrahim also faced roadblocks in his communication with upper administration. As the sole student representative on the Committee to Advise on Matters of Social Responsibility (CAMSR), he said he was "heavily outnumbered" in the recent decision to not divest McGill's holdings in fossil fuel companies.
Next year, the SSMU executive team will see the addition of a seventh executive, as well as a reshuffling of tasks between portfolios – all without an increase in the SSMU membership fee, which was voted down in a referendum earlier this semester. Ibrahim says he's focusing on preserving institutional memory in the face of such a significant transition. Instead of having exit reports, he's working on creating guides for all processes – including how to run for an executive position – since the current lack of institutional memory means that, in his words, "the wheel is being reinvented annually."
VP Clubs & Services Kimber Bialik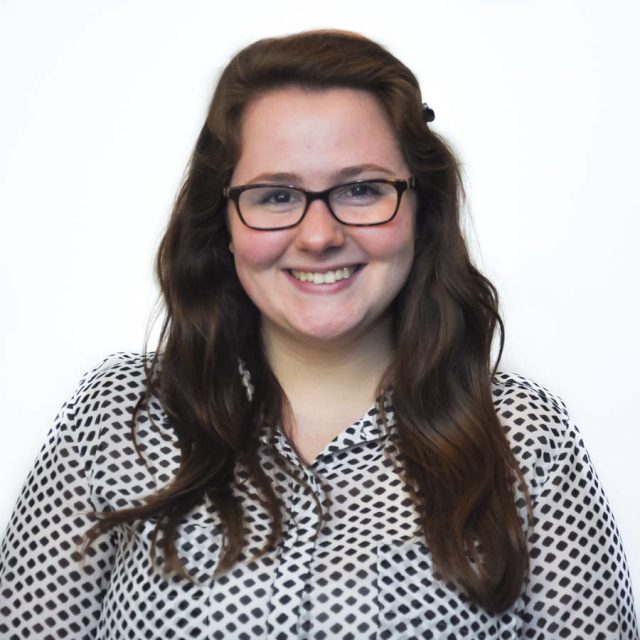 Kimber Bialik has been focusing on long term projects this year, with a particular emphasis on a protracted vision for the Shatner building and its accessibility. Bialik said that she regretted being less accessible this semester, compared to last semester, which was due to the resignation of some essential student staff and a resulting increase in her workload. Even so, she's been highly active on Council, bringing forth a slew of motions pertaining to her platform – though she commented that her workload has also meant that she couldn't thoroughly research some of the motions presented at Council, and too often abstained from voting as a result.
Bialik has worked hard on the creation of an accessibility policy, calling it a "special interest project," even though it falls somewhat outside her portfolio. She should be commended for her choice not to remain bound by the specific duties of her role, since SSMU has taken significant steps toward physical accessibility this year under her guidance. An accessibility audit occurred in February, and while Bialik is still waiting on the final report, she's envisioning changes to the physical accessibility of Shatner, such as transitioning to non-fluorescent lights and installing more automatic doors.
Her largest accomplishment, however, is the restructuring of the twenty SSMU Services. Bialik raised concerns about the current services structure, saying that it lacked accountability because of a need for more SSMU oversight. With six services failing service reviews this year, the services review committee has recommended moving away from an autonomous model of service provision. Services are notoriously resistant to change, and hopefully next year, the VP Student Life will work more closely with services to implement a more integrated model of service provision, rather than ignore the concerns that Bialik has worked hard to elucidate this year.
VP Internal Omar El-Sharawy
Omar El-Sharawy's term as VP Internal only started in January, meaning that he had much less time than his colleagues to adjust to the job. El-Sharawy has focused most of his attention on the events part of his portfolio, fulfilling his elections promise by working to increase the inclusivity of the events SSMU organizes. His biggest and most challenging event was Faculty Olympics, and he relied heavily on the support of his committee to organize it.
El-Sharawy has opted to decentralize the organization of Frosh, scaling back SSMU's role in Frosh to one of harm-reduction and general support for the individual faculties. For that purpose, El-Sharawy has helped create three new positions: a harm reduction and logistics coordinator, a community engagement and outreach coordinator, and a Frosh administrator. Letting faculty associations have more leeway in the planning and organizing of their own Frosh is a novel approach, and could be welcome, considering the troubles encountered this year, such as the logistical nightmare that was the Beach Day. Hopefully, El-Sharawy's successor Daniel Lawrie will be able to uphold this harm-reduction approach that El-Sharawy and his staff have attempted to create.
As a member of SSMU Council, El-Sharawy told The Daily he has attempted to "step in when there's a need for me to step in." When he ran last Fall, The Daily expressed reservations about El-Sharawy's stance on SSMU's position as a political actor. Unfortunately, our reservations were well-founded as El-Sharawy has maintained his apoliticism, going as far as saying that students want "SSMU to be more fun, and less political" while discussing a motion regarding solidarity with Black Lives Matter Toronto (BLMTO) at the March 28 Council meeting. While his stated aim was to avoid alienating the broader student body and to represent the interests of each of his constituents, the mindset that has characterized his term – that "fun" and "politics" must preclude each other – is indicative of a broader misunderstanding of the student society's role.
VP External Emily Boytinck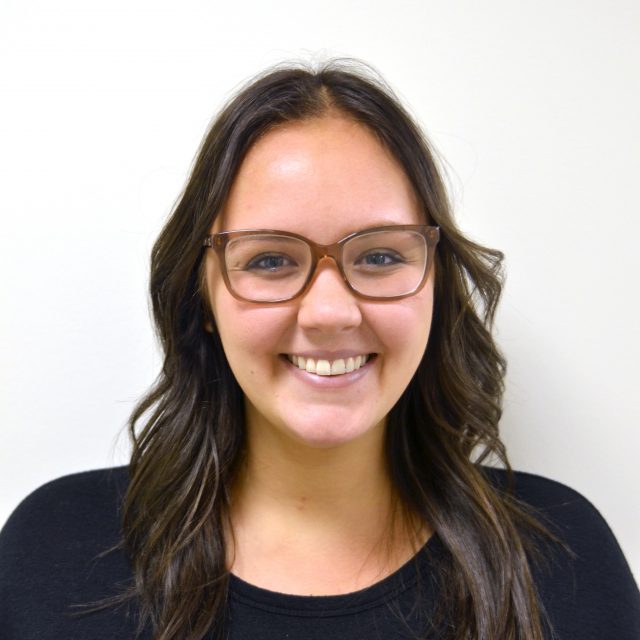 Emily Boytinck took over the position of VP External last year when momentous change began to take place in the Quebec student movement. The Féderation étudiante universitaire du Québec (FEUQ), Quebec's largest provincial student federation, was at the point of dissolution; the Spring 2015 anti-austerity movement was gathering momentum; and the SSMU Winter 2015 General Assembly (GA) had seen SSMU adopt multiple political positions, including one regarding the creation of a climate change policy.
Boytinck attempted to address all of these issues during her tenure as VP External. Over the summer, she was involved in discussions on the creation of the two new provincial federations: the Union étudiante du Québec (UEQ) and the Association pour la voix étudiante au Québec (AVEQ). She worked hard to educate both SSMU Council and the entire student body about the implications of affiliation with each. While undergraduate students ultimately voted against affiliating with AVEQ, Boytinck's dedication to making Quebec student movements part of McGill's internal student politics is commendable and very welcome at an anglophone university that's too often isolated from provincial student politics. That her successor David Aird plans to continue the dialogue on student federations is proof that Boytinck's contribution to SSMU's institutional memory has been significant.
Under Boytinck's tenure, we have also seen the creation of McGill Against Austerity, which started off as a SSMU initiative, but has now taken a life of its own. Similarly, Divest McGill's work has reached a new high this year: despite the fact that the University has refused to divest from the fossil fuel industry, Divest McGill's resolve remains stronger than ever. Instead of directly assuming control of these entities, Boytinck has helped them to remain autonomous, thereby ensuring the long-term sustainability of anti-austerity and environmental activism.
VP University Affairs Chloe Rourke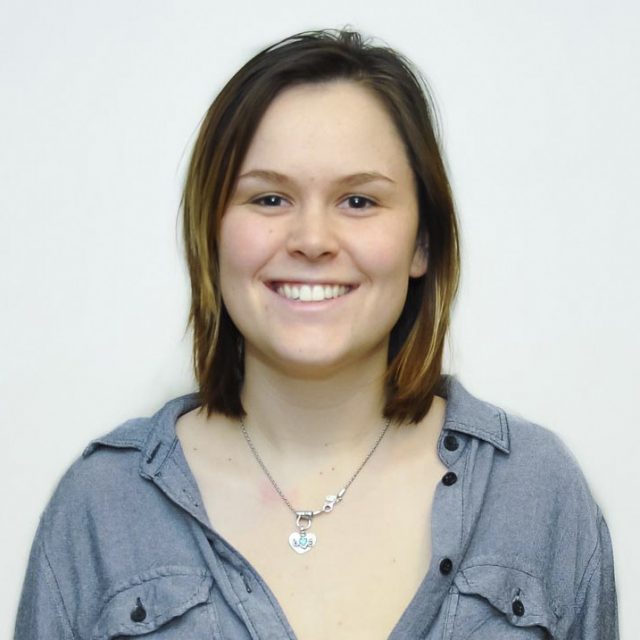 Chloe Rourke has been tasked with managing a broad, diverse portfolio this year, and she says she has largely managed to do so without significantly neglecting any one area of the portfolio – a feat in itself.
Rourke has been most vocal in advocating for mental health, especially important at a time when many students are decrying the insensitive, inefficient, and impractical nature of mental health care at McGill, as well as the gaping disconnect between McGill Mental Health Service (MMHS) and Counselling Services. She has been pushing to implement a step-care model to reduce wait times, and is working toward a common triage system between Health Services, Counselling Services, and MMHS, hopefully to be implemented in September.
Rourke has also been collaborating with President Kareem Ibrahim to institutionalize Indigenous Affairs within SSMU and organize the first ever Indigeneity and Allyship event series. They are also advocating for the University to recognize and implement aspects of the Truth and Reconciliation report in consultation with Indigenous student groups. Earlier this year, The Daily criticized Rourke's inattention to equity initiatives. This semester, Rourke has strived to do more in this regard, by working in projects such as the SSMU Accessibility Policy spearheaded by VP Clubs & Services Kimber Bialik, which will be discussed at this week's Council.
Rourke faced significant challenges in the Memorandum of Agreement negotiations with the University, saying that during negotiations, she felt she was "working within a system that really just doesn't get it, and that's really frustrating." The Sexual Violence Policy (formerly known as the Sexual Assault Policy) which was completed last month, has also stalled in the upper administration. Hopefully her successor Erin Sobat will not lose sight of the initiatives that have gotten stuck in the gears of McGill's bureaucracy.
VP Finance and Operations Zacheriah Houston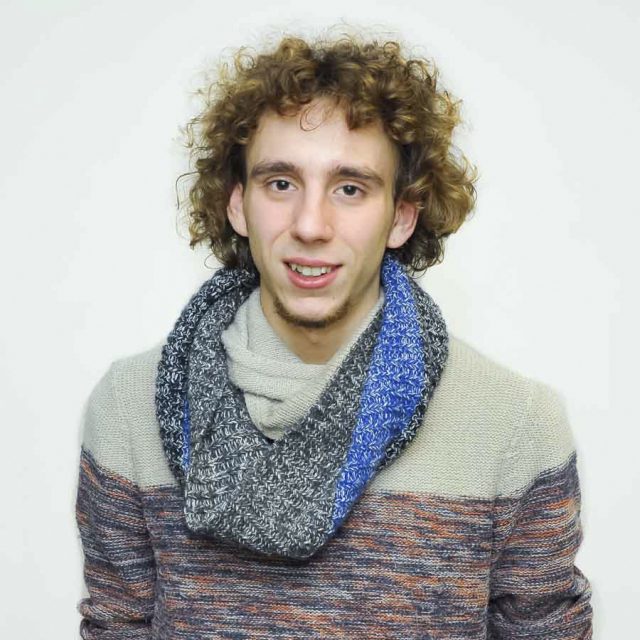 With the splitting up of the VP Finance and Operations portfolio next year, Zacheriah Houston has been working on overhauling the relevant internal regulations. He has successfully developed new internal regulations wherein funding can only be allocated by the funding committee and groups can now apply for funding through said committee.
Restructuring the funding committee has also been a major success for Houston. He told The Daily the funding application forms have been revamped: instead of asking for cover letters, the funding committee asks very specific questions with word limits on the answers. Furthermore, the applications have been moved completely online. In turn, this has significantly reduced meeting times for the committee, making the volunteers more engaged and the process a lot faster.
Houston also noted that one of his biggest successes was supporting SSMU Services, remarking that he has a meaningful understanding of the activities of each one, which allows him to be a better resource.
One of the difficulties Houston faced was committing enough time and attention to the operations aspect of his portfolio. He admitted that he was more involved with the SSMU budget instead of finding solutions for the Student Run Cafe's deficit. "I take this quite seriously, I am disappointed with this," he told The Daily.
This past year has seen a large number of fees that were passed or renewed. Houston noted that "it took a lot of time, but a lot of really good positive fees passed," citing the renewal of the equity fee, and mental health fee, among others. While the referendum question to increase the SSMU membership fee did not pass, Houston emphasized that a lot of work went into calculating the proposed fee increase of $5.50, which has helped him acquire a thorough understanding of SSMU's budget. Houston claims that SSMU became unsustainable financially because previous VP Finances and Operations focused too much on the short-term, but he has taken the long-term seriously, not only to balance the budget, but to develop a sustainable future plan.
This article has been edited to remove impertinent personal information in Chloe Rourke's review.