The Post-Graduate Students' Society of McGill (PGSS) has had a relatively relaxed year. Most of the problems the executives had to deal with were issues remaining unresolved from last year due to high rates of turnover. The disagreement over the severity of the budget deficit, for instance, is due to years of mismanagement. The PGSS budget remains unnecessarily complex and prone to being misunderstood. This year's Financial Affairs Officer has attempted to fix this problem; however, the fact that Council nevertheless dedicated a significant portion of its time to understanding the budget suggests that making the budget more accessible is easier said than done.
Speaking of complexities, the fact that PGSS Council meeting documents remain highly inaccessible to undergraduate members of the student press is concerning. Trying to obtain Council meeting documents to report accurately on PGSS procedures has been an ongoing problem for The Daily this year. The purpose of journalism is to keep organizations accountable, and that cannot be done if the organizations don't make information at least minimally available. Hopefully, future executives will understand this problem as significant enough to warrant a solution.
Of course, all this can only be possible if there are any executives in the first place. The abysmal candidate turnout at this year's elections is indicative of a broader problem within PGSS. Similarly to SSMU's relationship to undergrads, PGSS is the most powerful instrument grad students have to protect their interests. Given that it's an instrument, however, it must have competent people to wield it. Unopposed candidates tend to win elections at McGill, meaning that voters rarely evaluate these candidates critically. As such, it is the executives' responsibility to find and train multiple successors and foster healthy competition, so that students can elect executives that will really represent their interests.
Secretary General Danielle Toccalino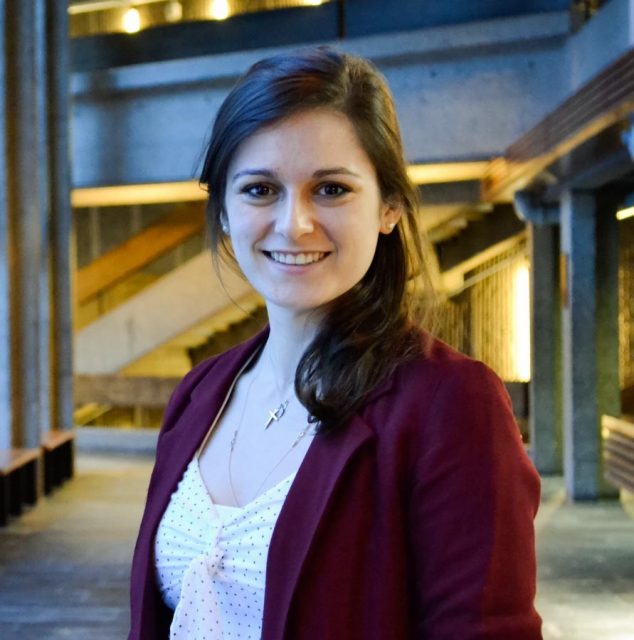 Danielle Toccalino ran on a platform she described to The Daily as being "very ambitious," since many of her goals turned out to be out of her reach. She had promised to visit each of the 57 post-graduate student association (PGSA) meetings at least once a semester in order to solicit broad opinion, but could not do so due to time constraints. That being said, she actively encouraged PGSAs to reach out to her if they had questions or concerns, to some success.
As PGSS Representative to the Board of Governors and Senate, she said she felt torn between representing students and representing the University. She also expressed a desire for more discussion within meetings, saying that concerns she raised often went unaddressed.
As a self-described "policy person," she highlighted her work in refining PGSS's bylaws and Society Affairs Manual (SAM), in an attempt to make them "accessible and comprehensive." Though she spearheaded two rounds of bylaw changes and various SAM edits, Toccalino said that the project was also overly ambitious, and she lacked the time to refine them as thoroughly as she would have liked.
She has also put together an information policy to govern and mandate access to information such as council minutes and executive meeting agendas. In addition, she has created the first PGSS code of conduct, and has instituted a conflict of interest disclaimer for PGSS employees and Board of Directors members. She also worked to ensure that all executive officers and commissioners underwent equity and diversity training, and most underwent mental health first aid training.
Member Services Officer Brighita Lungu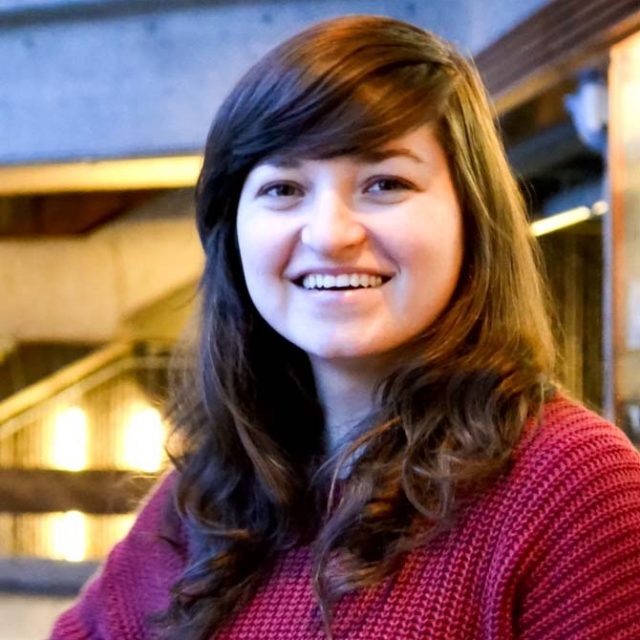 This was Brighita Lungu's second year as the Member Services Officer (MSO). Recent disagreement over the severity of PGSS's budget deficit has meant that the most recent Financial Affairs Officers (FAOs) have targeted services for cuts. Lungu said that this has increased the burden of her job because she has to advocate for the protection of services not only at the university level but also within the executive committee.
In terms of services, Lungu has highlighted Study Sundays as among her biggest accomplishments. Originally an initiative by the McGill Office of Religious and Spiritual Life (MORSL) and taken over by PGSS in 2012, Study Sundays are organized once a month and aim to provide students who are also parents with a quiet study space and free childcare. This year, the project came close to cancellation, but Lungu salvaged the program by sacrificing the free lunches provided by Thomson House. It is disappointing to see Lungu forced into these kinds of concessions, especially considering her original desire to increase the amount of services PGSS provides, but she has remained a strong and passionate advocate for PGSS services.
Hopefully Lungu's firm stance on the importance of PGSS services will be reflected in institutional memory, and future MSOs will also fight back against cuts demanded by FAOs.
On the university level, Lungu has been working with her counterparts at SSMU to lobby the office of the Deputy Provost (Student Life and Learning) (DPSLL) to be more transparent with the student services budget. A huge chunk of the student services budget is paid for by student fees, yet the University, until recently, has been reticent in sharing this information with the student body. It has taken her two years to convince DPSLL Ollivier Dyens to increase transparency of the budget. Hopefully her successors will be able to use the released information for more targeted and efficient advocacy.
Internal Affairs Officer Mina Anadolu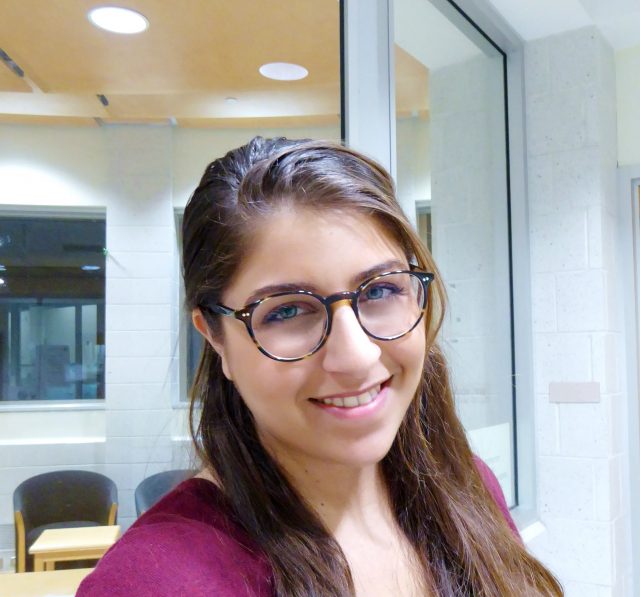 Just like her SSMU counterpart Omar El-Sharawy, Mina Anadolu took the Internal Affairs Officer (IAO) position in the middle of the academic year, following the resignation of her predecessor Sahil Kumar. Anadolu's biggest concern this year has been the lack of awareness by members of PGSS of the society's existence and the extent of its activities. As such, Anadolu reached out to clubs and services on campus to involve them in PGSS events. Anadolu tried to change the function of the Internal Affairs Committee (IAC) from being a "party-planning committee" (a definition at which she balked) into a more politically charged entity. In Anadolu's words, "You come to board games night, you leave knowing more about the Syrian refugee situation; you come to speed dating, you learn about safe partying and safe sex." Her pushback against the stereotype of an apolitical IAO is definitely commendable.
As stated, Anadolu believes that the biggest problem PGSS faces is its visibility. At the end of this year's official nominations period, PGSS had only one candidate: Anadolu herself, running for re-election. After extending the nomination period, only one position out of six was contested. As the IAO, Anadolu's task has been to communicate with the student body, yet student apathy appears to have been especially acute during the Winter 2016 PGSS General Elections. Fortunately, Anadolu is forthright about this issue. She admitted that she hasn't been in touch with postgraduate student associations (PGSAs) as often as she'd like. In order for PGSS elections to be fully democratic, and more than just an opportunity for student politicians to pad their resumes, increasing the level of student engagement will be one of the most important tasks that Anadolu will shoulder next year.
External Affairs Officer Bradley Por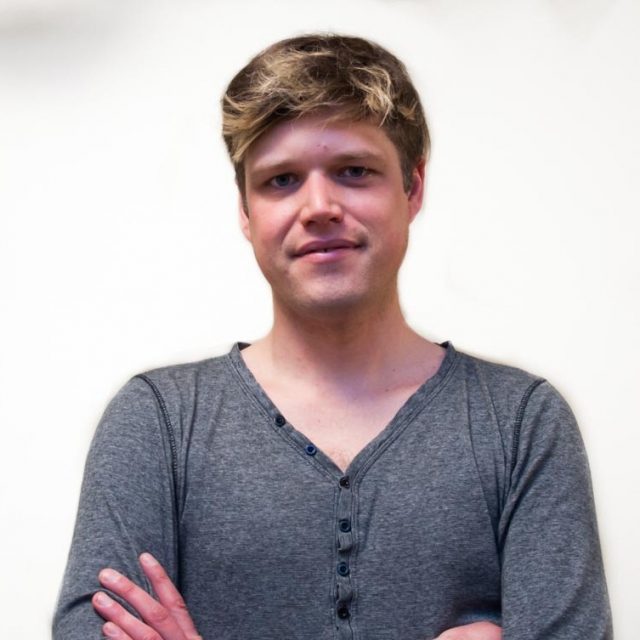 While Bradley Por did not have much experience in student politics prior to becoming External Affairs Officer (EAO), he told The Daily, "This has been, personally, one of the best experiences I've had, particularly because I'm actually a student of politics and law, so to experience it on the ground has been really enlightening."
Por ran on a platform emphasizing more active student engagement in the Quebec student movement. One of the difficulties he faced was communicating to students the importance of student federations. While Por said he was successful in presenting the two student unions – Union étudiante du Québec (UEQ) and the Association pour la voix étudiante au Québec (AVEQ) – to students and in creating an affiliation policy, he maintains that engagement at the provincial level is one of the major challenges for external officers. He further emphasized the importance of having EAOs who are political and do their best to fire up students' interests.
Another one of Por's platform points focused on building a coalition of student associations to confront austerity. In working with both UEQ and AVEQ, Por has taken admirably firm stances against austerity. This week he will be organizing a forum on PGSS and the Quebec student movement, with an emphasis on austerity – though he noted that he wished he held more forums during the year, and we'd tend to agree.
While Por campaigned with the promise of making himself available through office hours in Thomson House, he told The Daily that he did not succeed in doing so, citing the fact that students do not show up to these kinds of office hours as much as he'd like them to. The Daily wonders, however, how Por would know whether students wanted to attend his office hours if he did not hold them in the first place. Por said he often found himself communicating with students just by being in Thomson House, though it should be noted that this does not pass as sufficient consultation.
Academic Affairs Officer Devin Mills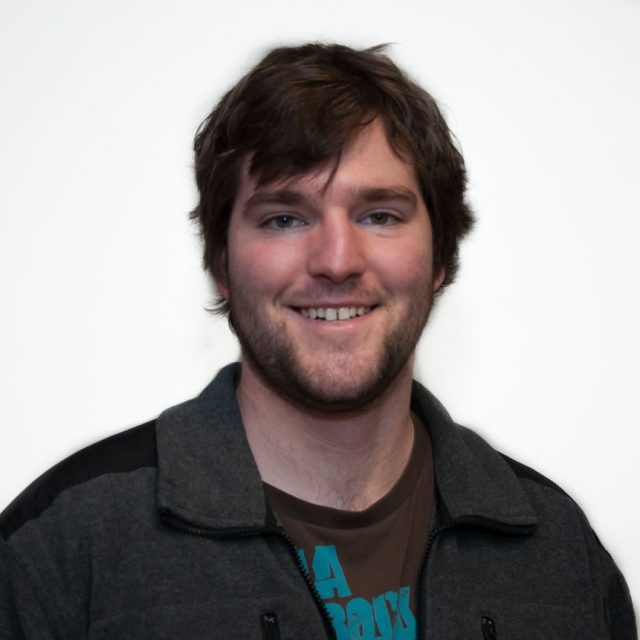 Devin Mills ran on a platform highlighting communication and transparency, and told The Daily he believes he has been successful in these regards. For instance, Mills has revised the PGSS reporting and committee structures. He stated that prior to this revision, the Academic Affairs Officer (AAO) was considered the point person for everyone, which, he argued, was inefficient. The revised structure makes individuals already on specific committees within PGSS representatives to a range of university committees. According to Mills, the goal is that the "reporting will become very organic in nature."
Mills has also worked extensively with the Dean of Graduate and Postdoctoral Studies (GPS) Josephine Nalbantoglu on several projects, including creating a revised template for the annual graduate student progress tracking system, which now includes an additional section on conflicts of interest. Mills added he hopes this will create "an opportunity for dialogue between the professor and [their] students," and it will also ensure everyone is aware of the existing regulations.
Mills admitted that he did not sit on library advisory board meetings as often as he had initially pledged, nor did he host as many focus groups and workshops as he had planned. However, he has taken steps to resolve the lack of structural support that he encountered during his time in the role for the benefit of future AAOs. Mills revised the structure of the Academic Affairs Committee to help the AAO with their primary duties. He highlighted recruitment as one such priority, adding that over the past year he took "some of the easier roads as far as trying to recruit people [through] emails, invitations, flyers." Mills believes this restructured committee would have helped him by working with people committed to the position's portfolio and goals. His work in creating a more sustainable committee structure will hopefully have positive effects next year.
Financial Affairs Officer Behrang Sharif
Behrang Sharif has worked hard to provide PGSS members with a clear and understandable breakdown of the budget. Sharif emphasized the importance of structural changes to the budget, noting that the current structure is difficult to understand, and redoing the whole budget is a large, time consuming task. He told The Daily that it took him a few months to understand the budget, and he has been trying to make it understandable for students.
Sharif is particularly proud of the new budget templates, which he believes will be in use for many years to come. He consulted with previous Financial Affairs Officers and an accountant at PGSS, and so far he said he has received very positive feedback on the functionality of the template. He also noted the fact that the event budget is one of the biggest budget lines and was not balanced. Sharif has implemented a broad budget structure that he believes will be "self-maintaining."
While improvements have been made in how PGSS runs events, the services the society provides, and in how the budget is balanced between the business side of PGSS and the society, Sharif wishes he could have had the time to "focus on the bigger picture improvements." One of these goals included focusing more on improving how the business is providing services for members.
Sharif also shared some of his frustrations about the position, remarking that "when I started this, and still in some cases, we're doing things not because they make sense, but because they have been historically done like that." The yearly turnover of PGSS executives coming soon means that momentum for implementing programs or changing procedures is often cut short. Hopefully with Sharif's improvements, institutional memory will be strong enough to withstand the quick turnovers.