The VP Operations position was created just this year, breaking off from the previous VP Finance and Operations position. The new portfolio will likely include managing the use and coordinating the development of the Shatner building, overseeing the management of SSMU's business operations including Gerts, MiniCourses, and the Student-Run Cafeteria (SRC), and operationalizing SSMU's goals of environmental sustainability.
Sacha Magder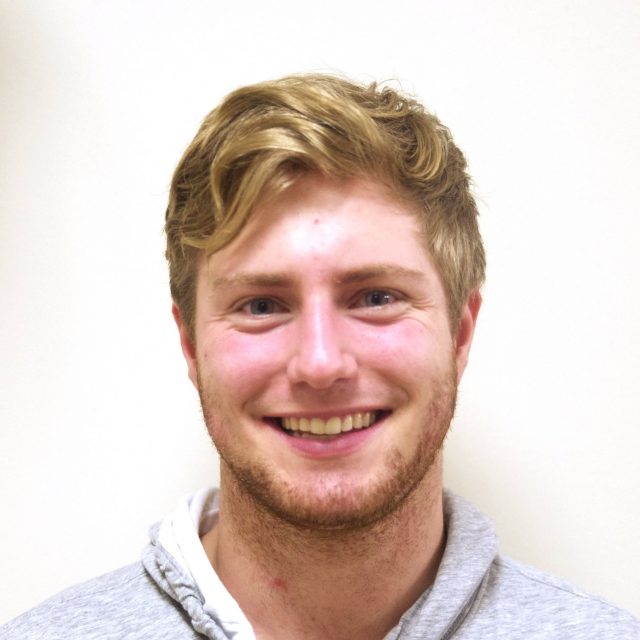 Magder is a U2 Biochemistry student. He started his McGill community involvement at the Biochemistry Undergraduate Society (BUGS) as a BUGS representative and continuing this year as president. His experience with SSMU has consisted of working on community relations under the VP External portfolio in Summer 2015, acting as a main liaison between the Frosh community and the Milton-Parc Community Council, as well as serving as a Science Frosh coordinator.
He sees the VP Operations position as "very special," since it is not yet fully defined, but he would like it to be an "opportunity for SSMU to connect with [the] student body." He emphasized Gerts and the Student-Run Cafeteria (SRC) as an important means through which SSMU interacts with students.
In his platform, Magder outlines his ambitious project of providing sleeping spaces in the Shatner building for commuter students, to be implemented as a proof-of-concept for Frosh 2016. His platform also includes soliciting fresh ideas from students regarding Gerts and the SRC, using raffles, surveys, and forums to solicit feedback. He also seeks to "expand" MiniCourses, though without clearly stated goals for doing so.
While Magder sees SSMU's role as both advocating for student interests and providing essential services to them, he emphasizes that he is not running for the position for political reasons, but rather to "make a difference in this community" in what he describes as "a very neutral portfolio."
Endorsement: No
The Daily endorses a "no" vote for Sacha Magder. His platform focuses heavily on consultation, but contains few concrete proposals, and entirely fails to mention operationalizing environmental sustainability, one of SSMU's policy priorities. His plan to create sleeping spaces within SSMU for commuter students, meanwhile, would require the hiring of full-time staff, as well as renovations to the Shatner building. Given the recent failure of the SSMU base fee and all the budgetary constraints SSMU is facing, it is difficult to see how such an ambitious project could be carried out.
Magder is not closely acquainted with SSMU, and The Daily is not convinced that his previous experience has adequately prepared him for the VP Operations position. Furthermore, Magder's emphasis on the political "neutrality" of his platform suggests a basic misunderstanding not only of the role of SSMU executives as voting members on the SSMU Legislative Council, but also of the deeply political nature of SSMU itself.