Pinktober – Breast Cancer Awareness Month – ends only to be replaced by Movember – an awareness campaign for men's health that takes place throughout November. It's characterized by too many moustaches, overarching shows of masculinity, and a general overload of testosterone. The pure and charitable sentiment is there – raising money for prostate and testicular cancer research, and fighting mental health problems among men – but what once started out as a harmless campaign has become sexist, racist, transphobic, and misinformed.
My father had prostate cancer – caught fairly early and treated – but for a long time he couldn't admit it to himself, or come to terms with the outcome. I realize that Movember helps men acknowledge that they are not immortal, not pillars of immaculate health and glory. It forces them to face their illnesses head on – and overall, prostate cancer awareness is great. But there are so many holes that can be poked through this campaign that it's hard not to notice.
Despite Movember claiming to be a global movement, it assumes privilege and a certain relation to class on behalf of the participant, which is only found in certain parts of the world. It is also wrong that Movember aims to link masculinity and being a man to secondary male characteristics, including having a prostate and being able to grow a moustache. To be completely clear, you don't have to be a man to have a prostate, and you don't have to have a prostate to be a man. Being a man, according to Movember, implies an archaic view of gender that implies that only a male/female gender binary exists, and that you aren't really a man if you don't necessarily identify with that binary. The idea of suggesting that men show solidarity with each other by growing moustaches is completely absurd.
The facts concerning prostate cancer are clear. According to the Surveillance, Epidemiology, and End Results Program (SEER), the survival rate for prostate cancer is 99.2 per cent. Black males are also twice as likely to develop, and die with or from, prostate cancer than white males. This begs the question: who are all these white cisgender men fundraising and growing moustaches for? This is not to say that SEER statistics are without fault, as they fail to show any facts outside of the established and outdated gender binary. No wonder Movember is exclusionary to trans* people: how are people who do not identify with that binary and have a prostate supposed to partake in this cause? This is also because there are no facts concerning their demographic, and the campaign in question specifically targets cisgender men.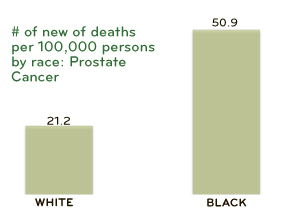 Movember is also sexist. Cisgender women, called "Mo Sistas," are encouraged to help their "Mo Bros" raise money during November, but god forbid these women try to let their own body or facial hair grow in support of this campaign. Quiteirregular.com, a blog run by blogger Jem Bloomfield, compiled a few polite tweets written during/about Movember, aimed at their female counterparts. The tweets range from, "Just a heads up, No Shave November is not for women. Don't be disgusting, ladies," to, "I know it's no shave November but please ladies know this month is not made for you to take part of. #Gross," and, "Ladies, if you're participating in No-Shave November, we cannot be friends. I'm gonna ask nicely that you continue your routine maintenance." (It is important to note that people often mix up Movember and No-Shave November, although they both support prostate cancer awareness.)
Bloomfield then remarks that, "This campaign, intended as a project by men for men, has immediately been turned into a pretext for demanding that women submit themselves and their bodies to male approval," going on to add that, "I don't want to be told that a moustache makes me a man, or that my identity depends upon shaming women into being presentable to the male gaze." No- Shave November's website asserts, "guys and girls alike unite in the height of laziness agreeing to not shave their beards or legs (respectively) for the entire month of November." But Bloomfield is right in saying that the campaign has been twisted into a misogynistic tool by its own users.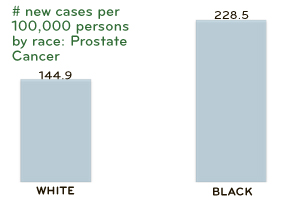 Movember is also a huge advocate of regular Prostate Specific-Antigen (PSA), testing for men (PSA is a specific type of protein found on the prostate gland, and this test examines the level of PSA in a man's blood.) An article published on ecancer.org, entitled "U.S. task force decides against PSA screening," concludes that PSA-based screening results in detection of more prostate cancers but "small to no reduction in prostate cancer-specific mortality after 10 years; [as well as harms] related to false positive [PSA] test results, subsequent evaluation, and therapy, including over-diagnosis and overtreatment." The same task force warned against PSA screening for asymptomatic men. Margaret McCartney, a General Practitioner based in Glasgow who also runs her own health blog, wrote that PSA testing "doesn't work well as a screening test, and is not part of an [National Health Service] Screening programme." She adds that, "Movember presents PSA testing as something a good citizen would do, not something which performs very poorly. Nor do they link to information such as decision aids [which help decide whether or not to have a PSA test] for PSA screening (which, incidentally, tend to lead to more men not wanting the test)". Movember does not take into account the risks identified with PSA testing, and this, in turn, spreads misinformation and thoroughly narrows a person's choices with regards to testing if the Movember website is their only source for information on prostate cancer.
Blogger Ashley Ashbee, who calls Movember a type of "slacktivism," puts it perfectly when asking participants, "Does your moustache share information about the importance of screening, or where to get screened? Does it tell you how you can prevent prostate cancer (if you even can)? Does it tell you the symptoms? Does it tell you who's affected?" Yes, Movember might raise awareness, and a good deal of money ($146.6 million just last November, according to their website) for a good cause, but that isn't an excuse to ignore its major flaws. The point of articles like this is also to raise awareness to inherent micro-aggressions (interactions between people of different races, genders, sexualities, and cultures that represent small acts of non-physical violence) and discrimination that campaigns like Movember help perpetuate, whether directly or indirectly. This awareness is raised in order to take something, like Movember, help fix it up and make it more accessible and less misogynistic, and turn it into something better. Do some basic research, educate yourself on the issue, and think twice before growing a moustache this, or any other, November.