Since 2006, Quebec Public Interest Research Group (QPIRG) McGill and SSMU have teamed up to offer Culture Shock – eight days of panels, workshops, art, and film screenings, dedicated to breaking down myths about communities of colour, Indigenous peoples, immigrants, and refugees. The annual event series openly addresses issues such as race, white supremacy, colonialism, xenophobia, and anti-migrant sentiments.
Series like Culture Shock, said Kira Page, External Coordinator at QPIRG, are important in a "broader context of neoliberalism that is telling people that racism is not an issue – that colonialism is not an issue."
"At McGill specifically, I think there's a comforting discourse [about] multiculturalism – that this is a diverse school, it's all good, there's a lot of diversity," Page said. "Representation is certainly a barometer we can use […] but just the fact that it isn't just white people who go to this school doesn't mean that people don't experience institutionalized racism in a McGill context."
Another motivation for Culture Shock is McGill's position on unceded Mohawk territory, Page said. "The fact that McGill is on stolen land is not just a historical issue. It's a current issue."
See The Daily's Culture section for more coverage of Culture Shock events, or head over to Multimedia to listen to an interview with and performance by Lady Sin.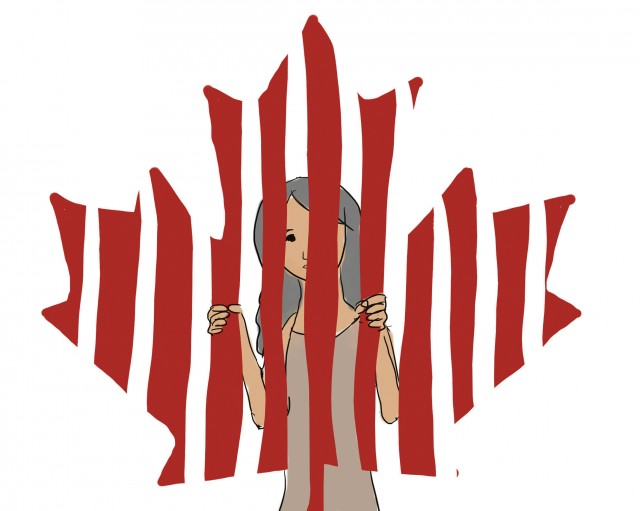 "Canada Behind Bars: On the Incarceration of Indigenous Communities"
Written by Hannah Reardon.
Statistics Canada findings show that 30 per cent of female offenders in federal prisons are Indigenous, and this figure is steadily climbing, according to Patricia Eshkibok, one of the speakers at the Canada Behind Bars panel on October 10.
Panelists Eshkibok, Jessica Danforth, and Kawate Tawe, focused mainly on the incarceration of Indigenous women in Canada, while also highlighting the crisis facing Indigenous youth. The "pipeline from school to prison," as Danforth referred to it, is an intergenerational effect of the residential school system. Many of its effects, such as alcohol and drug abuse, identity loss, and high suicide rates, are all serious and pervasive problems, the panelists stressed, which push Indigenous youth disproportionately out of the education system and into the prison system.
Dismal health conditions, extreme homophobia, racism, and violence are all issues that face Indigenous people within the prison system. However, some efforts are being made to improve the rights of Indigenous people in the prison system. Danforth is the founder and executive director of the Native Youth Sexual Health Network, an organization that works to protect the health rights of incarcerated individuals. "You don't lose your right to health as soon as you enter prison. Just because you're incarcerated doesn't mean you lose your rights as a human being," she said.
"Colonization is happening," said Danforth, adding that racism and loss of identity are day-to-day realities for Indigenous people. There is a pressing need, according to the panelists, to spread the truth [about] the present-day effects of colonization. Raising awareness and fighting for justice for marginalized Indigenous people is the only way to move forward, the panelists stressed. "We are here to speak truth to power," said Danforth.
For more on the incarceration of Indigenous communities, visit the Life after Life Collective.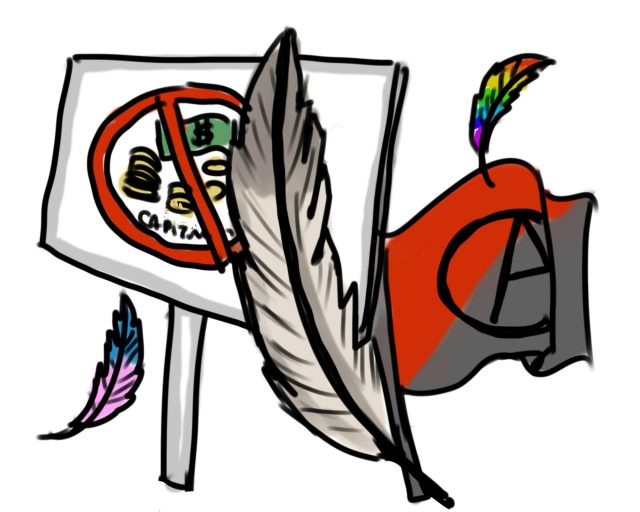 "Roundtable Discussion on Solidarity City"
Written by Olivia Larson.
QPIRG McGill and SSMU co-hosted a roundtable discussion on Montreal's Solidarity City declaration, presented by migrant justice network Solidarity Across Borders. Dozens of public service organizations across Montreal have signed the declaration in an effort to make basic resources such as education, food, and housing accessible to non-status migrants. At the roundtable discussion, representatives from various public service organizations were present to share their successes and to discuss the challenges they have faced in implementing the declaration.
Quebec's residency clause bars thousands of undocumented children from free schooling every year, pointed out Anne, a CEGEP teacher. She works with the committee on education, which has successfully "made this problem exist" for the government through persistent lobbying in the hopes that the word 'resident' will be omitted from the law.
The Food For All committee, a part of the Solidarity campaign, reaches out to food aid organizations and banks, asking them to adopt the declaration and implement a 'don't ask, don't tell' policy in regards to immigration status. So far, the committee has had relative success in signing organizations on, and thereby increasing "food justice," as one representative put it, for non-status migrants.
Several organizations are working with Solidarity City to increase the number of subsidized housing projects across Montreal, and to make shelters for those who identify as trans* or as women safe spaces for those who are undocumented.
The shortage of available social housing for Quebec residents has made the government reluctant to expand the list of people who qualify for public housing, leaving many who are non-status homeless. Shelters have had issues with the Canadian Border Services Agency raiding and subsequently deporting paperless immigrants. The declaration, for both social housing agencies and shelters, has been extraordinarily difficult to implement, as the struggle for increased accessible living is being waged at all levels of government.
Despite myriad obstacles, Solidarity City's powerful declaration to "fight back with solidarity, mutual aid, and direct action" is making headway in achieving equal status for all those living in Montreal.
For more information on Solidarity City, visit Solidarity Across Borders's website.
"Race at McGill"
Written by Dana Wray.
Racial microaggressions, systemic and institutional racism, and the specific experiences of racialized people at McGill were all topics of discussion at a workshop co-facilitated by Shaina Agbayani and Annie Chen on October 16. The first half of the workshop, presented by Chen, focused on the basics of racial microaggressions, in addition to systemic and individual racism.
Microaggressions are small, everyday actions – whether verbal, behavioural, or environmental – that are hostile, derogatory, or negative racial slights. Although not always done intentionally, the slow accumulation of these microaggressions over a lifetime adds up to a marginalized experience.
Agbayani gave an example of the McGill-centric website McGill Microaggressions, where people at McGill send in their experiences with racism on an interpersonal, often casual and everyday level.
Chen's part of the workshop also debunked the myth of reverse racism. A term thrown around to describe discrimination against white people, reverse racism is often used in arguments against programs such as affirmative action.
Agbayani focused more specifically on race at McGill, and how racism manifests itself on an institutional, day-to-day, and curricular level. She highlighted that there is an underrepresentation of people of colour within McGill's faculty, as well as a lack of financial support for initiatives addressing racism, such as the Social Equity and Diversity Education Office.
Agbayani attributed the underrepresentation of faculty and staff of colour at McGill to a "feedback loop" between a lack of diversity in the student body and in staff. "Some [people of colour] who were offered jobs at Counselling Services rejected the offers because they noted that they wanted to serve student populations that [was] more diverse, and they wanted to be a mirror of identity in a position of authority for students of colour, which they didn't see a lot of at McGill."
In interviews with a former McGill dean and his daughter, a current staff member, Agbayani said the lack of diversity appeared to be a systemic problem that wasn't getting any better. "[The former dean and his daughter] haven't seen much progress [over the past few decades]. They've seen a decrease in diversity visibly – not of students, they noted more students of diverse backgrounds – but in terms of faculty and staff."
According to Agbayani, diversity is used as a superficial buzzword for McGill. "Diversity for McGill [as stated online] would reflect a pursuit of diversity as a pursuit of cosmopolitanism, as opposed to diversity as a pursuit of social justice and [a process of] redressing historical injustices."
Want to read more on issues of racism at McGill? Read Amina Batyreva's feature "Colouring the conversation" or read our editorial on racism at McGill.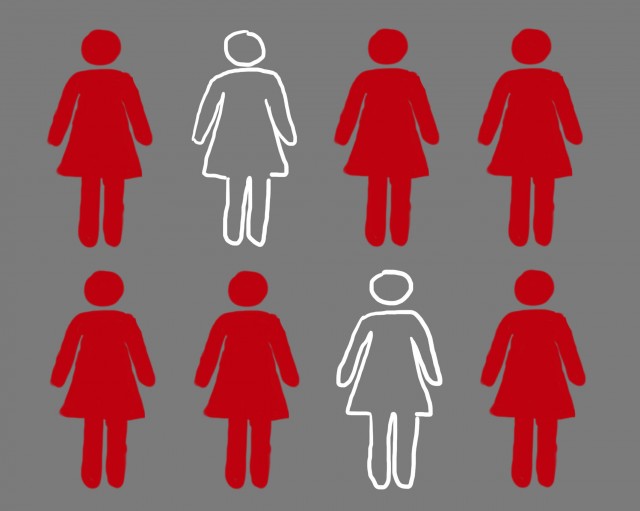 "Ongoing colonization: Addressing systemic violence against Indigenous women"
Written by Dana Wray and Anqi Zhang.
At the trial of two men for the brutal murder of an Indigenous woman named Pamela George, the judge presiding over the case lamented that it would be "dangerous" to convict the "bright, promising young men" that were her murderers, and that George was "just a prostitute."
According to Candice Cascanette, a member of Missing Justice, a Montreal-based organization and the leader of the workshop, this racist and sexist language is common in the media and the broader Canadian society when talking about Indigenous women. In Canada, there are 600 missing or murdered Indigenous women, although some activists argue that the number is closer to 3000. In addition, Indigenous women are five times as likely to face violence, a fact Cascanette called proof of "ongoing colonization."
"Talking about the colonial present requires us to go to the colonial past," asserted Cascanette, before giving a brief historical account of the theft of Turtle Island and subsequent colonization. As Indigenous women had power connected directly to this land within their communities, Cascanette explained, they were a threat to the patriarchal European forces, and therefore a target.
More recent practices like the residential school system continued the process of colonization by separating families, forcing Christianity upon Indigenous children, and attempting to destroy Indigenous culture. According to Cascanette, the "cultural genocide" extended past the schools, into the forces – such as the Indian Act – that imposed patriarchy, capitalism, and other oppressive European structures on Indigenous communities.
However, Cascanette also dispelled the notion that Indigenous people were victims without any agency. "There have been over 500 years of colonization and over 500 years of resistance – I just want to make that clear."
Be sure to read The Daily's annual coverage of the March for Murdered and Missing Indigenous women. As well, read The Daily's editorials on the subject: one from October 2013, another from February 2013, and one from October 2012.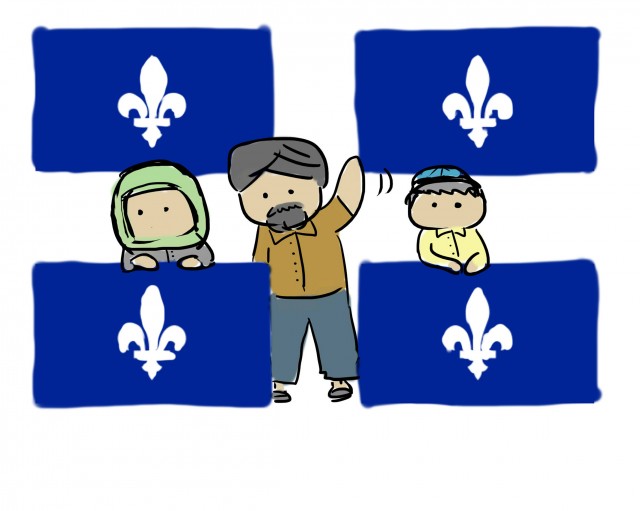 "Teach-In Against the Charter of Values"
Written by Cem Ertekin.
In preparation for the October 20 demonstration organized by the Ensemble Contre la Charte Xénophobe Coalition, Aishah Nofal, Bochra Manaï, and Vincent Tao facilitated a teach-in on resisting the proposed Quebec Charter of Values. The event focused on what the Charter is presently, and what social ramifications it could have.
Tao, one of the lead organizers of the upcoming demonstration on October 20, outlined the Parti Québecois's proposed content of the Charter. The Charter aims to ban the wearing of religious symbols, a goal which Tao critiques as discriminatory. "This is state sanctioned social exclusion of women of faith who need government services," said Tao.
Manaï, a PhD candidate in Urban Studies at Institut National de la Recherche Scientifique, said that the Charter has a clear electoral agenda. After conducting research looking at inter-ethnic relationships in middle class neighbourhoods, Manaï has concluded that people see diversity mostly when there is political discussion surrounding it.
Nofal, a second-year Law student at McGill, called the Charter blatantly discriminatory. "The PQ claims that the ban of religious symbols will neutralize [the] public sector. It deprives minorities of choice. They can't simply discard their beliefs. What this Charter is saying is that some beliefs are suitable while others are not. […] This is really frightening. As a person wearing the hijab, I feel I'm subject to public scrutiny."
Read The Daily's coverage of the first anti-Charter of Values protest.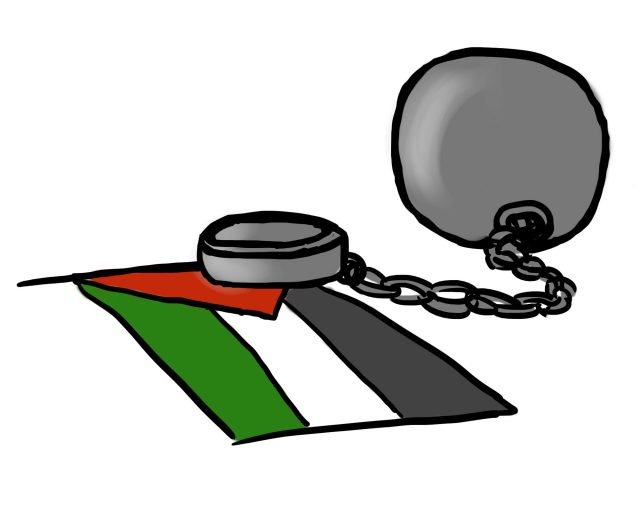 "Political Prisoners' Struggles in Palestine"
Written by Ralph Haddad.
Tadamon!'s workshop on October 16 discussed the harsh reality that Palestinians in the West Bank and the Gaza Strip face when arrested by the Israeli Defense Forces (IDF). Tadamon! – an Arabic word for solidarity – is a Montreal-based collective that works in solidarity with struggles for self-determination, equality, and justice in the Middle East as well as diaspora communities in Montreal and beyond.
As of 2013, there are an estimated 5,000 Palestinian prisoners in Israel. These prisoners are illegally held in poorly-maintained facilities, tortured in interrogations, and are subject to immediate maltreatment upon arrest. Israel was condemned by the UN earlier this year for its "abusive" treatment of prisoners, who are also denied family visits, Palestinian-based education, and basic healthcare.
What is important to note is that Jewish settlers and Palestinians in the West Bank are subject to separate legal systems – Jewish settlers are seen by an Israeli civilian judge, while Palestinians are seen by an Israeli military judge. Furthermore, rates of incarceration for Palestinian children are almost ninefold compared to those for Jewish children in the occupied territories, according to the workshop. Some Palestinians are arrested using administrative detention, supposedly used in times of emergency for strict security reasons (though Israel has an almost perpetual state of emergency). This form of detention allows for prisoners to be prosecuted without trial and charge, and are kept in prison for a period for up to six months, subject to renewal.
Today, there are around 178 Palestinians under administrative detention. The number has decreased "due to international grassroots pressure," claimed Paul Di Stefano, a member of Tadamon!, "but the number is still extraordinarily high." He continued that this form of detention allows the state to "circumvent" people's rights.
According to Tadamon!, Israel also outsources its human rights violations by employing a private security company, G4S, to run its prisons. This privately-owned British security company also provides the IDF with equipment for checkpoints. Pressure in the form of hunger strikes on behalf of prisoners, or from movements such as Boycott, Divestment and Sanctions (BDS) are still used today in order to pressure Israel to stop its maltreatment of prisoners and give them better care and humane services.
"Palestinians can be tried as adults as young as 16, and are interrogated by Israeli soldiers," said Amy Darwish, an organizer for Tadamon!
For more resources, visit Tadamon!'s website.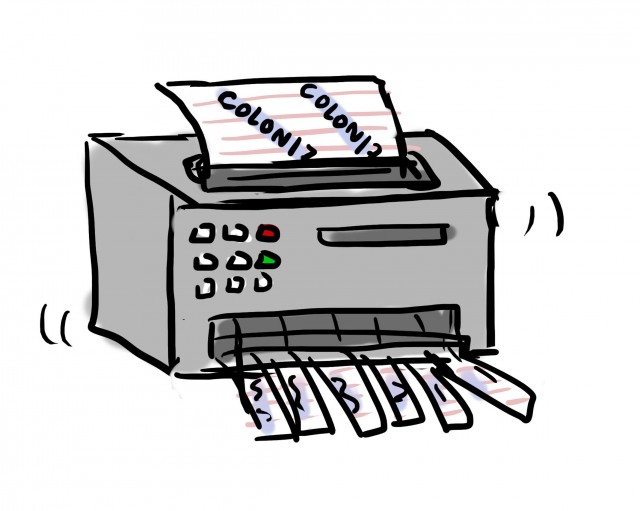 "Unsettling and Decolonizing: An Introductory Workshop"
Written by Joelle Dahm.
Heidi Pridy and Philippe – who preferred not to give his last name – of the Anti-Colonial Solidarity Collective led an introductory workshop on unsettling and decolonizing, urging settlers to be respectful and effective allies to Indigenous populations on Turtle Island – also known as North America.
After an introduction to the vocabulary of decolonization and the history of colonialism in Canada, and specifically in the Montreal area, participants engaged in an interactive discussion on works by Cree artist Kent Monkman and documentaries dealing with decolonization.
Later in the workshop, Pridy explained that people often react to negative stereotypes, but feel comfortable about positive stereotypes that might glorify the group in question and give it a preconceived identity. "It does not matter if a stereotype is negative or positive. The problem is that it's is a fixed representation and an abstraction of a complex dynamic."
"When one group is marginalized, another one is benefitting. We need to understand ourselves as complicit in and beneficiaries of the illegal settlement of Indigenous people's land," said Pridy. "This appropriation often leads people to experience feelings of guilt. Guilt is a state of self-absorption that upholds privilege in a lot of ways and can really immobilize people from doing anything. We would encourage people to embrace that discomfort as a sign of a much-needed shift in self-consciousness."
In special regard of upcoming Halloween festivities, Pridy urged people to be conscious about their self-representation, especially considering "sexy Native women costumes" sold in stores.
"Given the grade of sexual violence against Native women, that is really problematic," Pridy stated. "Using someone else's cultural symbols to exercise a personal need in self-expression is an exercise in privilege. That does not mean that cultural exchange never does happen and that we never partake in someone else's culture, but there needs to be some element of mutual understanding for it to be a true exchange."
Additional resources for decolonization can be found through Missing Justice, or read Mona Luxion's column on decolonization and Idle No More in The Daily.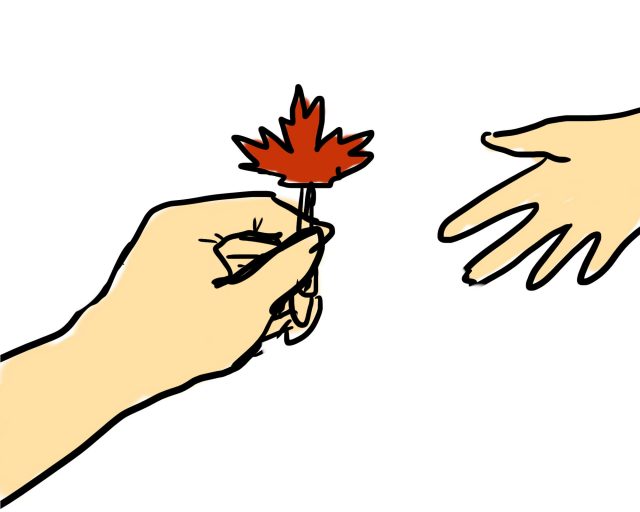 "Indigenous feminisms and historical and contemporary two-spirit identities in North America"
Written by Hannah Besseau.
On October 10, Molly Swain and Lindsay Nixon facilitated a workshop on contemporary Indigenous feminisms, anti-capitalism, and two-spirit identities. The workshop tackled what Swain described as 'the sexist and racist colonial values" of Canada's ongoing violence against Indigenous people.
"We hear a lot about the victimization of Indigenous women, but not a lot about the resistance," Swain told The Daily. "I wanted to introduce people to the topic of Indigenous feminisms and get them thinking of it not just in terms of within [academic settings], but in their daily lives."
Swain emphasized environmental degradation and the role of capitalism in the oppression of Indigenous peoples. "Canada was […] founded very much on the principles of resource extraction, pushing further and further inland. […] John A Macdonald, the first prime minister of Canada, and his project of the Canadian Pacific Railway, was very much an extension of that need to keep pushing and [to] quell Native dissent and any Natives' resistance to bring these dissenters under the fold."
According to Swain, "colonialism, misogyny, and capitalism are deeply intertwined." Decolonization – a continuous process whereby settlers, or non-Indigenous people, attempt to help heal the consequences of colonialism – is a crucial step in the struggle.
"It's one thing to talk about decolonization and to acknowledge the land that we're on, but it's another thing to go out there and actually get involved in the struggles that are taking place, and to learn from those communities to figure out how to engage in a real responsible relationship with these folks. I think that's a really important aspect of decolonization."
Swain and Nixon are both co-founders of QPIRG McGill's new working group, the Indigenous Women and Two-Spirit Harm Reduction Coalition. The group aims to provide resources and materials to Indigenous women and two-spirit people.
"We're hoping to provide people with free materials such as needles, condoms, as well as resource guides to things like consent, safe sex, good drug-use practice, navigating the prison system, and guides to Montreal services," said Swain. "Our group is open to Indigenous-identified folks only because we wanted this to be very much work we're doing for our community."
Culture Shock also featured a workshop on decolonization for settlers – scroll up to read Joelle Dahm's article on it. For more information on the Indigenous Women and Two-Spirit Harm Reduction Coalition, contact ndn.harmredux@gmail.com.