The McGill Daily is located on unceded Kanien'kehá:ka territory.
Drugs and dogma
since 1911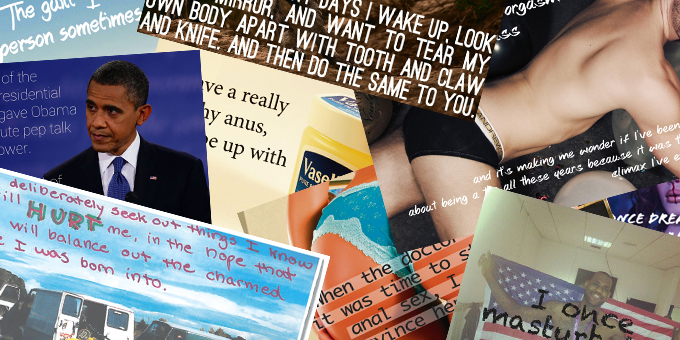 Features

| Secrets, Secrets
McGill students open up
|
Visual by: admin

October 26, 2012
Secrets, secrets are no fun unless they're shared with everyone…
[flickr id="72157631859008843″]
---
Comments posted on The McGill Daily's website must abide by our comments policy.
A change in our comments policy was enacted on January 23, 2017, closing the comments section of non-editorial posts. Find out more about this change here.