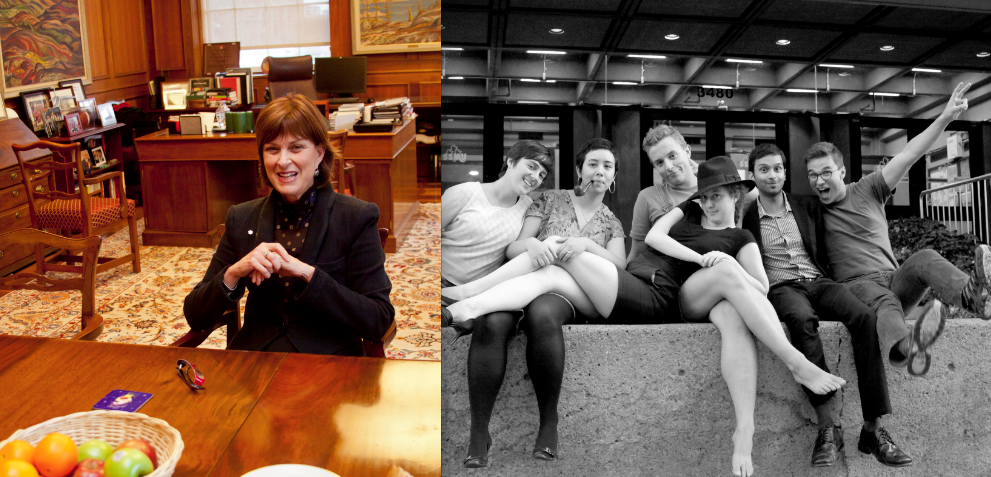 McGill Principal Heather Munroe-Blum (left) and SSMU (right) both released messages yesterday afternoon. In case you aren't part of McGill's or SSMU's listserv (or you've given up on using Microsoft Outlook)—you can find Munroe-Blum's statement here, and SSMU's here.
The SSMU statement outlines information on where to get emotional, legal, and physical help:
                 In person drop-ins: offered by the SSMU (on Sunday November 13), SACOMSS (on Monday November 14), and QPIRG McGill (TBA).
                Over the phone: McGill Nightline (514-398-MAIN) is operating during its normal hours (6 PM – 3 AM), seven days a week. SACOMSS (514-398-8500) is also offering a phone service from 12 noon to midnight today, November 11, as well as over the weekend and 6 PM to 12 AM on Monday November 14.
                 Student advocacy (514-398-4384): Representation for you is available;; we recommend that if you were hurt during last night's incidents, you document your injuries and experiences (take photos and write down what happened). Click here to contact McGill Legal Information Clinic Student Advocacy Program.